HMS HERALD returns from the Falklands


Ship No 512






HMS HERALD was part of a very welcome three ship order from the Admiralty, at a time when the British Merchant Fleet was being reduced to a fraction of it's size (politics again). And more tough times for shipbuilders in the U.K.




She was to be built as a "Hecla Class" Survey ship to operate as part of the Royal Navy Hydrographic group of five or so such vessels at the time.




She was 2533 grt, with a length between perpendiculars of 235 feet (The Royal Navy still used the imperial measurement system) she had a beam of 49 feet and a design draught of 25 feet and 9 inches.




HMS HERALD also had a lot of innovative feature such as a bow thrust door (which was not very successful according to one of her Captains) nothing wrong with the build of the doors they were just not a very practical design.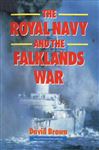 HMS HERALD was to serve the Royal Navy for many years and was eventually sold for scrap and broken up in 2004. She was used as a Hospital ship in the Falklands war (1982). She also took part in the first Gulf War (1991)
She was launched from the Leith Shipyards of Robb Caledon on 31st of October 1974.