The JOHN WILSON at Dawn out of the water in Nelson Aug 1983

New Zealand Cement Ships


We now have a lot of information on the three self discharghing cement ships built at the Leith Shipyards of Henry Robb for New Zealand.

Thanks to Tony Skilton who sailed on them all for many years in the engine room.

GOLDEN BAY CEMENT - Incidental bits & pieces



3/55 MV Golden Bay (first 1) arrived in Wellington built by Henry Robb in Leith, Scotland for Portland Cement Ltd

This ship was also a good performer when empty - i.e., launched officers out of their bunks quite often.

Cement machinery broke down a lot. British Polar 2 stroke engines were beautifully quiet.

Unique 9 tonne electro-magnetic propulsion coupling/alternators (1 on each shaft) didn't work to well when aft peak bulkhead collapsed off North Cape in 1975 and half-flooded the engine room & couplings.

1956 Wanganui depot commissioned

Head Office = Conference Chambers Building, Farish St, Wellington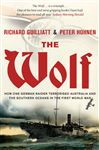 1960 DEV John Wilson built by Henry Robb's Leith, Scotland for Wilson's Cement, Auckland. Vessel was propelled by three Bellis & Morcombe 5 cylinder diesel engines (designed in 1920's as stationary power house steam engines, but unfortunately, someone had the idea of modifying them to burn and leak oil). These engines each drove a 600vdc propul- sion gen'r & a 220vdc tandem gen'r for ships load demands. The three propulsion gen'rs powered a single propeller shaft fitted with a double- ended motor (ie, 2 motors in tandem on the one shaft). Many was the time we would line up for the bar at Raglan with three engines running and only one was still alive when we berthed - No. 2 would often destroy the governor, whilst they all dropped valves on a regular basis, or fired bits of piston ring out via the BBC turbochargers. After 45,000 hours the crank- pins were getting up to .007" ovality and keeping bearings & oil pressure within safe limits was getting harder, the entablatures were all cracked and held together with strongbacks across the top & side bolts down to the bedplates. But a very comfortable seaboat!!



1964 DEV Ligar Bay built by Henry Robb's, Leith, for Golden Bay Cement. Propelled by 2 English Electric 8RK engines driving dc generators and two prop shafts - engines are early versions of Golden Bay's 12RK3CM Rustons, but much lower rated. Regularly threw timing chains. Engines totally rebuilt in 1976 after crankshafts damaged by electric eddy currents welding bearing shells to the crankpins. Like MV Golden Bay, is not a very comfortable seaboat in ballast - one Friday night about 1975 we rolled so fast & violently in the Terawhiti Rip off Karori that the top 12 feet was catapulted off the fore mast and never seen (or replaced) again. The ship was originally designed to be about 35 feet longer than the finished article. This resulted in a very blunt bow and a ship that slammed it's bow down harder and more often than the dunny door in a southerly gale.